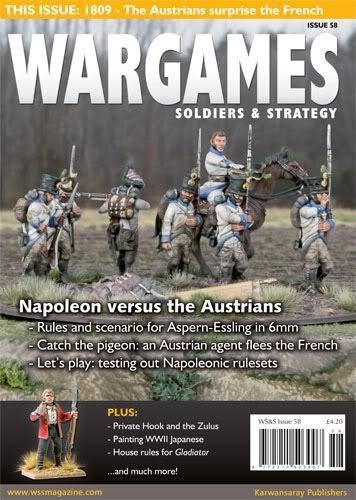 A very quick 'n' dirty update, because I'm busy to get all the stuff ready for our participation game. Even with aims cut back to managable standards, there's a lot of work in it. A teaser will be up shortly.
This post, however, is to show you some shots of the vignette I did for the latest issue of
Wargames, Soldiers & Strategy
. Most certainly you have already seen the cover or even read my tutorial in there. (If not, I urge you to catch that up! :-D ) Since the magazine has been out for a while now, I thought it okay to give at least a few additional views that didn't make it into the printed version.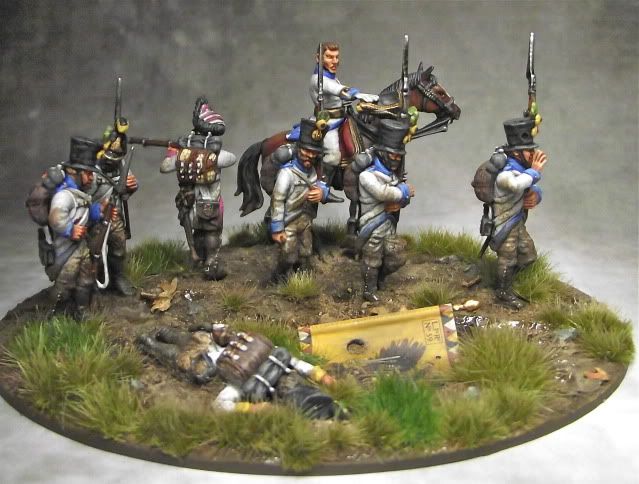 Despite my initial plans, I got a bit in a hurry to paint and stage the miniatures - as well as taking photos of them. Hence, if you want to enjoy them in a more convenient format, there's another reason to get the magazine. ;-)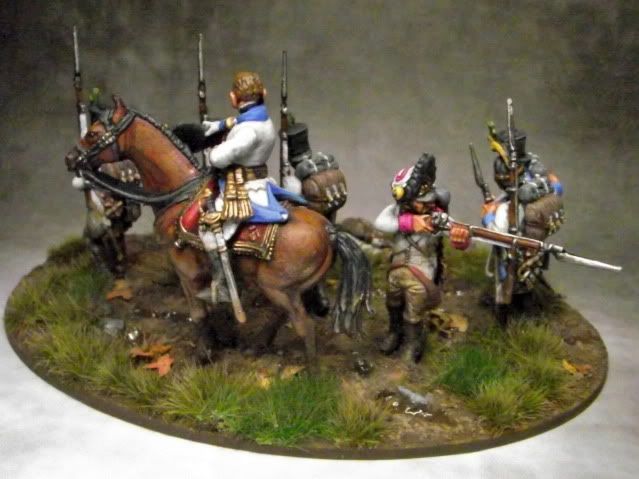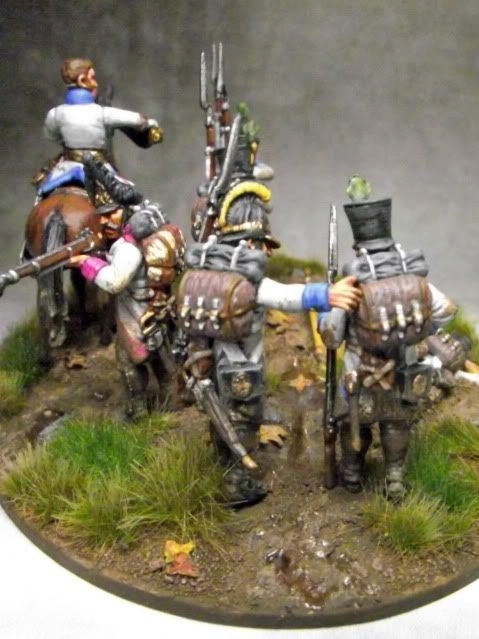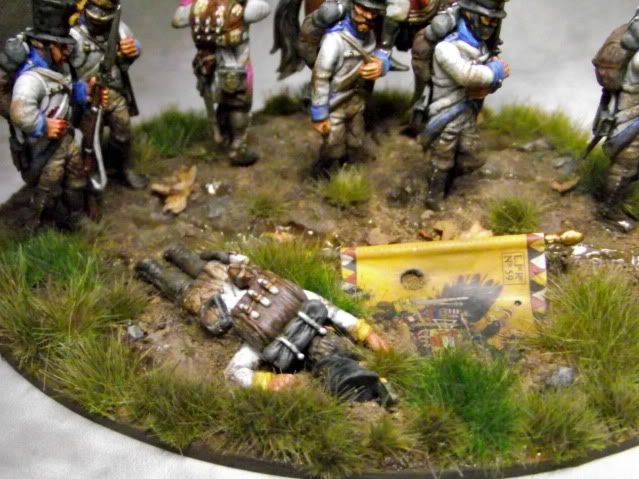 As a result of this work, I'm planning to complement my French/Westphalian Napoleonic troops with some Austrians. Because, if nothing else, this vignette demonstrates the possibilities of just a single box of plastic miniatures nowadays.
If you have any questions that weren't covered in my article (e.g. my colour reference got lost), feel free to ask here. Other comments are welcome as well, of course!
Painted October 2011. Models by Victrix Miniatures (and a tiny piece from Perry Miniatures).